Admissions to DV Farm, Inc.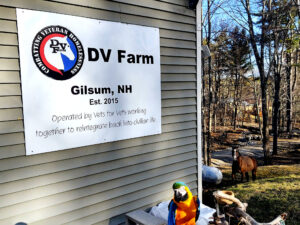 Step 1
Press the "APPLICATION" button to download and fill out the form
Step 3
After receiving your application, we will contact you to set-up a phone interview.
This is where you send your admissions to DV Farm, Inc. It is very simple and easy to do, we even have it written out for you in three easy steps just in case you're unsure of the process! After you're finished, just email us the admission forms and we'll call you for an appointment! Do note that DV Farm, Inc. is a long-term rehabilitation which means that it will take more than thirty, sixty, ninety and even one-hundred and twenty days to begin to change your body's chemical balance with addiction.
If this is not something that you're willing to participate in, DV Farm, Inc. is probably not for you (yet).
The DV Farm, Inc. is built around a long-term model in which you re-learn responsibilities, become healthy from addiction, learn how to manage money, and much more.
Every Veteran has an opportunity here at the DV Farm, Inc. but it's a very specific type of rehabilitation. If you've been through the VA system, local rehabs, and none of them worked then the DV Farm, Inc. might just be what you need in order to start a new life.
We do not guarantee that everybody who sends in admission forms will be able to stay at the DV Farm, Inc. however we can promise you that we will look over each and every last admission form submission no matter who you are, your past drug/alcohol history, and whether or not you have an income.
All Veterans that have addiction problems and are homeless are more than welcomed to submit an admission form to DV Farm, Inc.