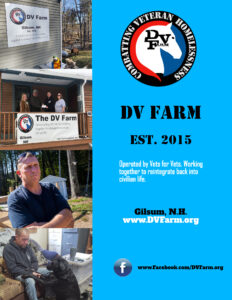 DV Farm Media Kit
As with any 501(c)3, a media kit (or EPK: Electronic Press Kit) is something that many people ask for when they're writing about what that nonprofit does, when they want to hold fundraising events, or when they've began a business relationship. DV Farm, Inc. is no exception!
We've created an entire media kit (as up-to-date as possible!) that includes full color PDFs, JPGs, and color impaired PDFs and JPGs as well! Everything is laid out for you so that you can take the guesswork out of the equation! If you are going to be writing an article or doing a news piece about us, we ask that you contact us before publishing that piece. If you are a business and you have a written contract to work alongside of DV Farm, Inc., this is the kit for you. If you are holding a fundraiser that has been approved likewise, you are more than welcomed to use this EPK!
If you have NOT contacted us and do not have express written permission from DV Farm, Inc. to use any of our logos or information, we will reach out to you and give you 7 (seven) days to respond. If you have not responded within those 7 (seven) days, legal action may (and very well) be taken.